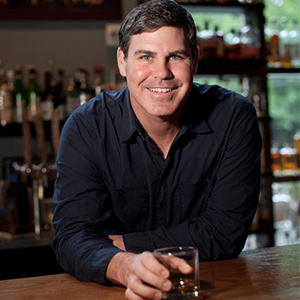 Turner was the food and beverage manager at East Lake Golf Club prior to opening Muss & Turner's in February of 2005.
He is the partner in charge of M&T and MTH Pizza, as well as running point on real estate, legal and financing for Unsukay Concepts.
Turner is a founder and has served on the board of the Giving Kitchen since 2013. He was the 2015 Board Chair of the Georgia Restaurant Association. He and his partners were recognized by the GRA as Restaurateurs of the Year in 2011.
In 2014, Turner was named the Business Person of the Year by the Metro Atlanta Chamber and the Atlanta Business Chronicle.
In 2015, the Unsukay partners were awarded the National Restaurant Association's Cornerstone Humanitarian Award for their role in founding the Giving Kitchen.
Originally from Maine, he graduated from the University of Vermont in 1994 and did a term of service with Americorps in Arizona along the border of Mexico. He carpetbagged his way to Atlanta in 1995, looking for a Georgia Peach, a job and year round golfing weather (in that order). He ultimately found all three and now lives in Smyrna with his wife, Shelley, and two children.
Keep in touch with Ryan: